The Freedom Scientific Student of the Month program features K-12 students living in the U.S. who are blind or visually impaired and use Freedom Scientific technology to achieve educational goals. The Student of the Month for November 2022 is Trendon, a seventh-grader from Iowa.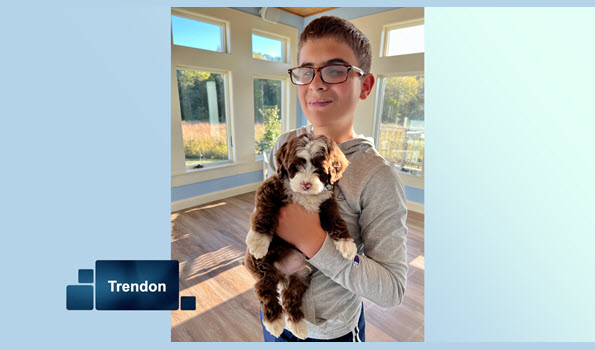 Trendon has been using JAWS since the fifth grade, and said it helps him complete classwork. "I use it a lot when I need to search for things or when I want to watch a video. It helps me get around the computer."
Trendon also uses JAWS to access and submit assignments on the Canvas Learning platform. "I like how the keyboard commands make it easier to get around in apps. It would be much harder if you didn't have them."
Trendon's favorite subject is global studies. "I have a good teacher and have learned a lot about the world, history, and current events."
Trendon enjoys participating in his school choir and would like to begin taking drama classes next year. In his free time, he likes riding his bike, swimming, and listening to audiobooks.
After graduating from high school, Trendon wants to pursue a career as a scientist, possibly in the field of biology. He encourages other students to begin using JAWS. "JAWS is pretty easy to pick up. It definitely helps you get around the computer easier, and certain things you have to use become possible."
Learn more about Trendon in this video.
Nominate a Student
Complete our nomination form to self-nominate or nominate a student. Visit the Freedom Scientific Student of the Month page for details.
Winners receive a $500 Amazon gift card and a computer from Computers for the Blind. Each computer comes with a one-year Home Annual license of JAWS or ZoomText, which is already installed. Learn more about Computers for the Blind and their partnership with Freedom Scientific on their order page.
Have questions? Send an email to training@vispero.com.