The Next Big Thing live event takes place Tuesday, November 14 at 6:00 PM Eastern time. Don't miss this opportunity to be a part of the excitement as the three finalists showcase their JAWS or ZoomText feature ideas to a panelist of judges.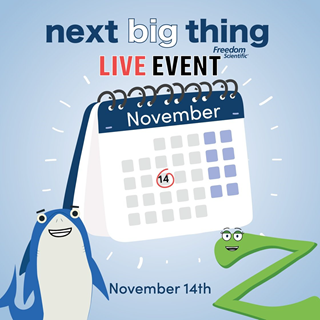 We also want to hear from you. Join us and cast your vote for your favorite software feature. Register today and witness history in the making. Visit the Next Big Thing page for more details.
The Next Big Thing contest is part of Sharkvember, a month-long celebration of accessibility, creativity, and community. Visit the Sharkvember page for a list of events taking place throughout November.
Have questions, send them to NextBigThing@vispero.com.