The Freedom Scientific Student of the Month program features K-12 students in the U.S. who are blind or low vision and use Freedom Scientific technology in achieving educational goals.
Students can nominate themselves or be nominated by someone else. One student is selected each month. To accept the award, the selected student must submit signed permission forms and provide a short video describing how they use Freedom Scientific technology.
The Student of the Month receives a $500 Amazon gift card. Their story will be featured on the Freedom Scientific website, blog, and social media. To self-nominate or to nominate a student, complete our form.
December 2020 Student of the Month
Taylor is the December 2020 Freedom Scientific Student of the Month. She loves Freedom Scientific technology because it enables her to fully participate in remote learning and regularly communicate with her peers both in and out of the classroom. She has been a JAWS user for more than seven years and uses the Focus 40 Blue braille display to access applications, find information, and connect with friends and family. Taylor recently began using an ElBraille to read textbooks and study for exams.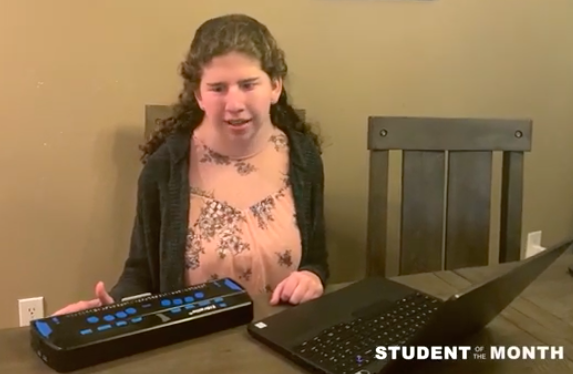 Visit the Freedom Scientific Student of the Month page, and check out this short video for additional information.