The Freedom Scientific Student of the Month Program features K-12 students living in the U.S. who are blind or visually impaired and use Freedom Scientific technology to achieve educational goals. The Student of the Month for January 2021 is Luke, a sixth grader from Missouri.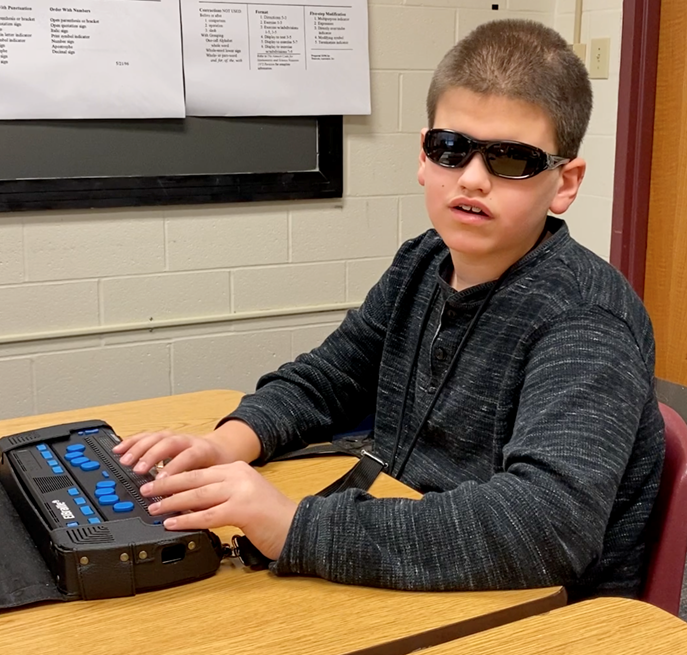 Luke has used Freedom Scientific products for the past four years. He began with a Focus 40 Blue Braille Display connected to an iPad, then moved to a computer with JAWS and the Focus.
This year, Luke was given the opportunity to use the ElBraille, Freedom Scientific's portable solution combining the power of a Windows 10 computer with JAWS and a Focus display. The combination of braille and speech enables him to access a wealth of information and enhances his connected learning experience.
As Luke explains, "I love to read. That's how I learn the world."
In his spare time, Luke enjoys playing video games on his Nintendo Switch. Because he is unable to see the TV screen, Luke relies on vibration from the game controller to provide feedback about different aspects of the games.
Learn more about Luke in this short video.
Nominate a Student

Complete our nomination form to self-nominate or nominate a student. Visit the Freedom Scientific Student of the Month page for the details.